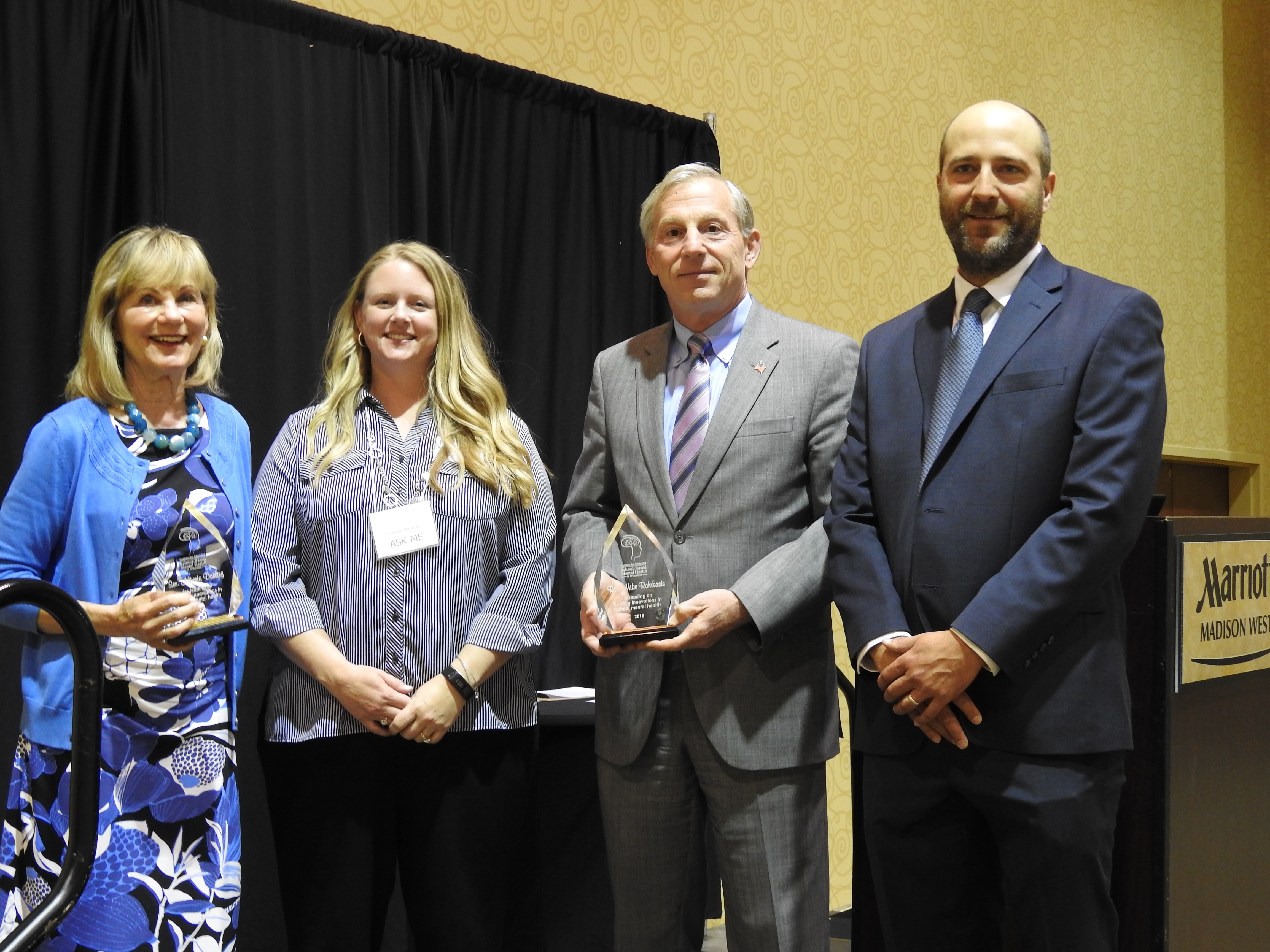 Thank you for joining us at the 3rd Annual Growing School Mental Health Summit. It was a great day of learning and connecting with folks from all over the state who care about school mental health.
Representative Mike Rohrkaste (R-Neenah) and Senator Alberta Darling (R-River Hills) were recognized at the Summit for their legislative leadership to generate innovative funding solutions to improve student access to mental health services.
Attendance at the Summit has grown each year beyond our wildest expectations and reflects the strong need for school-based mental health services that are felt by students and teachers across the state," noted Chris Crowe, Coalition chair and Director/Principal of North Star Academy in Cameron.