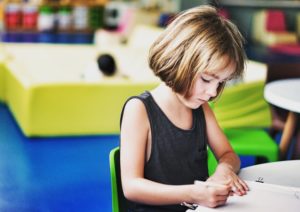 Expanding school-based mental health offers the promise of healthier students, families, educators and communities. While students, parents, educators and behavioral health professionals play key roles in creating and supporting mental health treatment access at schools, there are multiple roles for community members. Whether it is supporting your local parent/teacher organization, funding the extra supplies that a teacher provides the classroom, or volunteering at school to give a teacher a break, there are all kinds of ways to support your local school. Now with the advent of school-based mental health programs, educators can benefit from your assistance in helping them build the community/school collaboration to provide seamless mental health therapy and support for students with significant mental health challenges.
Our website is loaded with information about the need for school-based mental health, the challenges of developing financially sustainable programs and the promise of robust school mental health programs to reach all the students identified as needing more help than teachers and school social workers can provide.
Sign up for our email list to receive more information. For now, get started with the items below and then go on to check out more on the Family, Educator and Behavioral Health Specialist pages.
---
Websites & Clearinghouse
Center for Mental Health in Schools & Student/Learning Supports (UCLA School Mental Health Site) The School Mental Health Project (SMHP) was created in 1986 to pursue theory, research, practice and training related to addressing mental health and psychosocial concerns through school-based interventions.
UW Extension (UW Extension Home) Use the search function on this site to locate school-based mental health services throughout the state of Wisconsin.
ListServs
Center for School Based Mental Health – Maryland  (Join the ListServ)   The CSMH Center has a listserv that functions as a primary means of communication and information sharing. The listserv provides recipients with links to key documents developed by the CSMH and others, announcements about conferences and webinars, updates on new initiatives and policies, highlights from academic journals, current events, and news articles, updates from the National Community of Practice, and other important information related to policy, research, and best practice in school mental health. To join the listserv, please send a blank email to the sympa@lists.umaryland.edu. In the subject line, write: subscribe CSMH (your email address) (your last name) (your first name).
Wisconsin Department of Health Services  (WI DHS Website on Trauma Informed Care)   The Department of Health Services is committed to supporting the understanding and application of trauma-informed care in Wisconsin. Go here for a list of helpful resources for consumers and service providers.
Information
Wisconsin Office of Children's Mental Health (Mental Health Services in Schools Fact Sheet) This highly informative 2-page fact sheet from the 2017 Wisconsin Office of Children's Mental Health Annual Report provides an summary of prevalence, incidence and school-based services in the state of Wisconsin. The data represented in this fact sheet draws from a variety of sources including WI Department of Public Instruction and the WI Department of Health services.
NAMI (Learn More Fact Sheets) Millions of Americans are affected by mental health conditions every year. Here are some fact sheets and infographics about the prevalence and impact of mental illness. NAMI's fact sheets offer clear, concise information on mental health topics. A few ways to use them include sharing them with a loved one, bringing them to an appointment, or handing them out at health fairs. Downloadable PDF's.