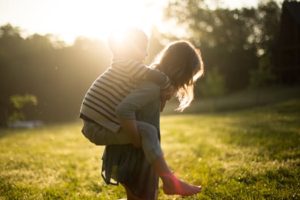 Expanding school-based mental health is an upcoming and hopeful support system for children, families, and schools. The family voice plays a huge role in how the support can and will be successful. It is important for schools to involve parents and caregivers from the beginning of a concern, and parents/caregivers are the ones to make decisions regarding the use of mental health services. Fully partnering with families and students is central to ESBMH success. Support plans are family-driven, in recognition of parent expertise about their child, and youth-guided in recognition of the information youth can offer about themselves, once asked and included. Parents/caregivers are integral to the treatment process.  They are involved in the intake session, receive regular communication and provide feedback regarding satisfaction.  Below are links to various resources to assist families as they navigate school-based mental health systems.
---
SOCIAL EMOTIONAL LEARNING (SEL)
---
Committee for Children (CfC)
cfchildren.org
General Resilience: to deal with new challenges is a fundamental element of social emotional learning. Start practicing coping skill early with these materials. FREE
Divorce: Help for adults and children handling the difficulr sugject of divorce. Includes kid-friendly videos and activities, plus tips for parents and apps for iOS and Android. FREE
Incarceration: A loved one's incarceration can be overwhelming for all involved, especially children. Materials include a downloadable storybook, a video to introduce the subject, and advice for adults. FREE
Collaborative for Academic, Social, & Emotional Learning (CASEL)
casel.org
The most effective social and emotional learning (SEL) requires a strategic, systemic approach that involves everyone, from district and school leaders to community partners to family members, working together to ensure students receive the support they need. Successful SEL is not a standalone program or an add-on. It is central to how schools, communities, and families value and support the social, emotional, and academic development of their children. This site is extensive and many of the resources are FREE. Although the site may appear to be targeted to schools and districts, there are many resources for parents.
Sites for parents actively supporting kids' social, emotional and ethical development
Social and Emotional Development
Parent Toolkit
Social and emotional learning starts at home. Parents and families are critical partners in helping their children develop social and emotional

know-how

.

A Parent's Resource Guide to Social and Emotional Learning

. Learn more about what you can do to promote SEL in your school and at home:

In The Home
Edutopia: A Parent's Resource Guide to Social and Emotional Learning Edutopia Resources
This curated list will help parents identify a number of resources including blogs, articles, and videos for parents on fostering social and emotional skills like kindness, gratitude, persistence, and more.
Parent training modules for teaching students SEL skills Vanderbilt Family Resources
School-Based Mental Health Centers
Integrating Mental Health in Schools: Schools, School-Based Centers, and Community Programs Working Together UCLA School Mental Health Programs  UCLA School Mental Health
This site provides extensive resources for educators, administrators, and districts regarding mental health in schools. Information for Parents is included as well. The mission and goals of the Center are to improve outcomes for children and adolescents through the enhancement of the provision of mental health services in schools. The Center promotes the idea that health and health-related issues directly relate to academic achievement and social skill development.
---
KEY WEBSITES FOR PARENTS
---
Wisconsin Department of Public Instruction
Wisconsin Family Assistance Center for Education
Wisconsin Family Ties Facebook page
Wisconsin Statewide Parent-Educator Initiative
Mental Health America of Wisconsin- School-Based Model