Join us for a day of training: "Skills and Tools for Adolescent Engagement" on May 8, 2018 at the Best Western Oshkosh Waterfront Hotel & Convention Center. This full-day event features the expertise of Mike McGowan and Associates, a training and consultation firm specializing in school, workplace and family issues.
An engaging and motivational speaker, Mike will share strategies for promoting healthy adolescent development and address ways to engage youth, families and schools when adolescents face particular challenges around substance use and addiction. This training qualifies for 6 CE hours for mental health professionals at an affordable rate of $95 per person.  Visit the WAFCA Continuing Education page to learn more about WAFCA 2018 training opportunities and to register for spring events.  Click the REGISTER NOW button to go directly to the registration form.

---
Skills and Tools for Adolescent Engagement: Working with Families and Schools to Support Resilience & Recovery
This adolescent-focused workshop will explore youth development in two parts.
The first part of the day will consider how disconnectedness from healthy family and adult relationships in the current culture contributes to youth dysfunction. We are moving through a time and culture that is increasingly "connected," while also increasingly impersonal and disconnected. The average child spends more time daily in front of a screen than sleeping. Parents, too, have to be pried away from their devices. Children cannot become proficient at skills they don't practice or see modeled.  In order for children to realize their full potential and overcome the obstacles they face, they need to develop healthy boundaries, tactful communication skills, conflict resolution skills and problem-solving abilities.
 As youth stressors and pressures grow, there is increased risk of self-medicating through alcohol and drugs. The afternoon session will focus on adolescent addiction, sharing the latest data on use and abuse, considering the impact of substance use on adolescent development and presenting strategies for successful youth engagement in treatment.
Learning Objectives:
Part 1 – Promoting healthy adolescent development
Review the current state of technology in youth culture
Consider the role of family systems in building healthy boundaries and problem-solving skills
Discuss tools to support parents and schools in reducing youth stressors
Learn techniques for engaging youth and building youth resilience
Part 2 – Building blocks of recovery for adolescent addiction
Identify current drugs of abuse – from alcohol and marijuana to street drugs
Understand progression of addiction in adolescents and consider the impact of chemical usage on adolescent development
Discuss the skill deficiencies present in adolescent users
Understand the recovery process and skills needed for that recovery
Working with the systems families interface with and understanding how school systems address these issues
About the Presenter, Mike McGowan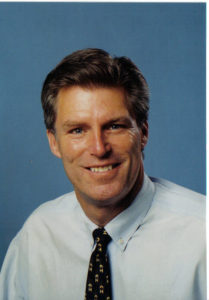 Michael McGowan is President of McGowan and Associates, a training and consultation firm specializing in school, workplace and family issues. He works with helping agencies, companies, schools, parent groups, and students as a trainer, consultant and motivational speaker.
Mr. McGowan has spent the last twenty-five years working with families and children. He worked as an educator, a family counselor, an addiction counselor, an administrator and trainer. He has directed state certified training programs and rehabilitation programs. During the last twenty years he has given presentations to tens of thousands of people each year and has trained thousands of social service workers, educators, students, coaches and administrators worldwide.
Additionally, he has worked with social service agencies, the department of corrections, professional athletes and teams from the NFL and MLB, and dozens of private companies as a trainer and consultant. His experience also includes numerous published articles and guest appearances on radio and television. Mr. McGowan is a renowned speaker whose presentations are personal and inspirational.
---
Wisconsin Association of Family & Children's Agencies is the united voice for more than fifty member agencies and leaders in the human services field serving more than 250,000 individuals and families throughout Wisconsin.  We promote public policy, best practice and partnerships that support our member agencies in pursuing their mission to improve the lives of children and families.