I have devoted my entire career to the emotional and mental well-being of children and adults. I bring my past experiences working in the mental health field as a RN, administrator, and Community Collaborator. I have a great passion to ensure that our community address the unmet mental health and addiction needs for our children and youth in our community. Being part of this coalition, I have been able to provide my skills as a community collaborator, community connector, project manager, mentor, strategic planner, grant writer, and project implementor.
I am a huge advocate for comprehensive school-based mental health model for our schools as it addresses the needs of the whole child. I am a firm believer that we need to support the adults in our schools in order to best meet the mental health and emotional well-being needs of children and youth in our schools. My motto is "it takes a village to raise a child." The comprehensive school-based mental health model provides the necessary components that school need to consider when addressing the mental health needs of the whole child

Currently, I am studying the updated Department of Public Instruction's Comprehensive School-Based Mental Health model. My go to books that I am totally devoted to is the work created by Dr. Ross Greene's, "Lost at School" and "Lost and Found". I see the alignment of Collaborative Problem Solving with meeting the unmet mental health and emotional well-being needs of our students in a method that builds the capacity of our school staff to address behavioral and emotional in their classrooms using a systemic tool, Assessment of Lagging Skills and Unsolved Problems (ALSUP).
Extensive leadership in community based mental health service delivery for youth, families, and adults focusing on evidenced based treatment in trauma, school-based mental health support and strategies, clinical consultation and supervision. Additional skills and experience in strategic goal development, advocacy, policy and procedures, monitoring for regulatory compliance, grant writing and implementation and overall administrative duties.
School based mental health is where my career started and where my passion lies. My family is rooted in the world of education, so the school or "the college" has always been a second home and second family. With that lens, it makes perfect sense to include the the second family as partners in treatment and the second home as a place of service delivery. The schools and the personnel in them are great advocates for children and can provide a wealth of support for treatment, extending the reach of therapy beyond the session and into everyday practice. And the educators need the support as well, to engage high needs children and families in different kinds of ways and manage levels of stress not seen before.
I have spent my career in public policy advocacy working on behalf of public and private sector entities and the people that they support. For the past fifteen years at WAFCA, I have amplified the voice of provider agencies serving children and families across the state through preventative services, mental health and substance use treatment, foster care, education and youth justice supports. As a representative of community-based providers, we partner with the Coalition to continue advancing the expansion of prevention and early intervention supports in schools across Wisconsin.
For more than 5 years, it has been WAFCA's privilege to provide contracted administrative support for the Coalition and witness the exponential growth of comprehensive school mental health across the state. WAFCA members are providers of human services across the state of Wisconsin who work in concert with school partners to support children and families. The majority of our members are working within schools to support mental well-being through assessment, consultation, training, groups and individual therapy for students referred for enhanced support. School mental health works – improving school climate, advancing school community mental health literacy and contributing to academic gains.
I love this question! I'm grateful for the trailblazing work of the National Center for School Mental Health, the inspirational advocacy of Inseparable and the Hopeful Futures Campaign and I'm a frequent listener of Invisibilia and REWIND from WisconsinEye (for fellow policy wonks) among many others!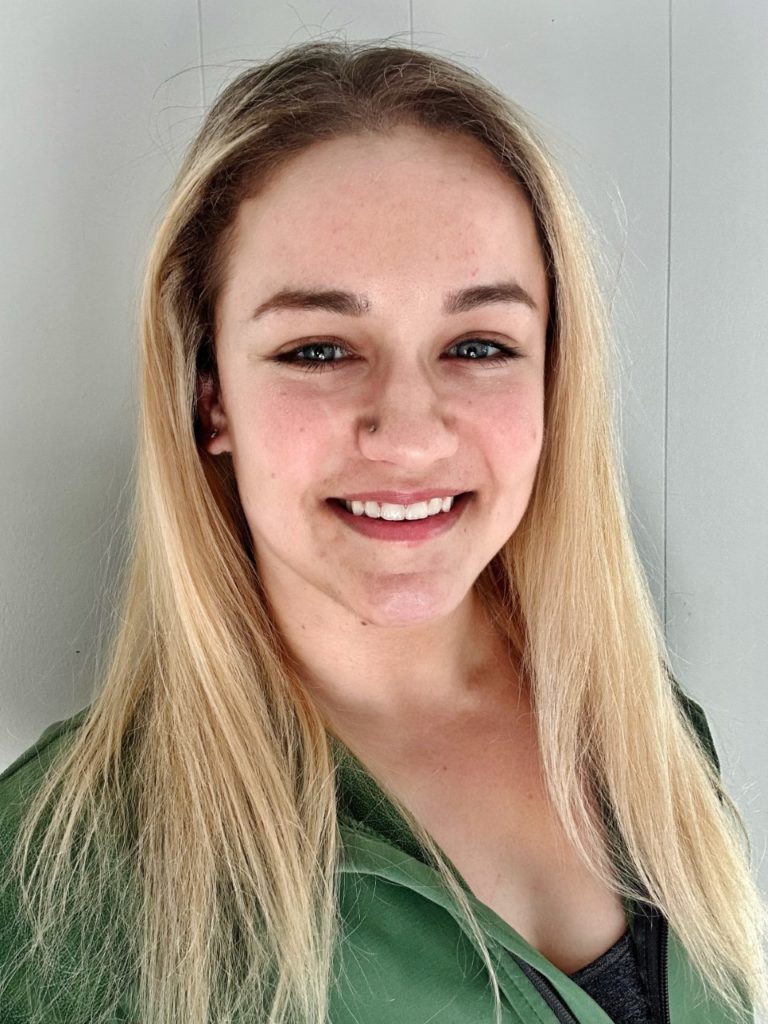 Lived Experience Representative Southeast Wisconsin
A lived experience partner is someone with "personal knowledge about the world gained through direct, first-hand involvement in everyday events, rather than through representations constructed by other people." As a parent to children with disabilities who need additional emotional and behavioral support, I provide first hand experience and insight into child and familial needs so we can design programs and systems that work for everyone.
Mentally and emotionally healthy children have greater success in school and beyond. School-based mental health care helps to reduce accessibility barriers for many families. It also initiates conversations about mental health, can alleviate gaps in care, aids in strengthening the connections between students, families, schools and communities and reduces the stigma surrounding mental health.
Books: Poorly Understood: What America Gets Wrong About Poverty, The Body Keeps the Score, Collaborative Problem Solving, Lost & Found: Unlocking Collaboration and Compassion to Help Our Most Vulnerable, Misunderstood Students (and All the Rest)
Podcasts: The Different Ability Podcast, This Changes Everything
Mr. Bauernfeind is the School Coordinator for the School Community Partnership for Mental Health (SCPMH). The SCPMH program is a collaborative mental health program with Milwaukee Public Schools and six Milwaukee area community provider agencies. The partnership exists to provide access to mental health services, right at school, for students whom would not be able to utilize them in the community.
There are currently 39 schools in the SCPMH partnership where students and families can access mental health services from clinical therapists positioned in those schools. His prior experience was as a residential-based clinical therapist for dually-diagnosed youth, a CBRF treatment services coordinator for dually-diagnosed adults, and as a school social worker for private as well as public school. He has been with Milwaukee Public Schools for 18 years.
His focus in on reducing mental health stigma as well as connecting students and families to mental health resources.
Research has shown that a comprehensive school-based mental health system has many positive outcomes for students, families, and schools… this has been my lived experience. Through our CSBMH partnership, we have been able to meet the needs of students with emerging or unmet mental health needs that extend beyond what can be addressed by the district support staff. It also appears that these mental health concerns are being displayed with younger students and we have the ability to address their needs as well as improve their quality of life. Besides one-to-one direct therapy services, Tier 1 and Tier 2 emotional learning and wellness programming from mental health clinicians impacts the students, school, and families through self and social awareness, decision-making and relationship skills, as well as in academics, including standardized testing (STARS Testing).
For my own professional improvement, my go-tos right now are:
Educating Milwaukee – How one city's history of segregation and struggle shaped its school; James K. Nelsen
Courageous Conversations about Race – A Field Guide for Achieving Equity in Schools; Glenn E. Singleton
The New Jim Crow – Mass Incarceration in the age of Colorblindness; Michelle Alexander
We Want to do more than survive – Abolitionist teaching and the pursuit of educational freedom; Bettina L. Love
PSG began providing SBMH in 2017 and currently provides services in over 100 schools throughout the state. We work closely with our partner districts to provide comprehensive therapeutic and consulting services, in the hopes of helping promote a trauma-responsive environment for kids. It's important to have the provider's perspective on the coalition as we work to develop strategies and areas of focus to further this work across the state.
School-based mental health has made it much easier to meet the needs of so many of our students, who otherwise might not be able to access those services. The stress our kids are experiencing now seems to be greater than ever, so being able to reach them in the school environment is even more important. For so many kids school is their safe space, so being able to help further those feelings of safety and connection is really rewarding.
Books:
The Whole Brain Child
No Drama Discipline
Brainstorm
Being a Brainwise Therapist
Podcasts:
Attachment Theory in Action
Parenting after Trauma
Good Inside
Lessons from the Payroom
I bring an educational background to promote mental health resources and funding for schools. I have worked in both private and public schools. I have been a classroom teacher, a long term sub, a PBIS/RtI District Coordinator, and now I am the Director of Mental Health and Resiliency for the Chippewa Falls Area Unified School District. I am lucky to work in a school district that supports mental health resources, and has allowed me to create many mental health support options for students and their family members. I work with amazing staff members to make this all possible.
It is needed! Depending on where you look at data, about 50% of student-aged children with mental health disorders are not treated. Allowing for school-based mental health alleviates several barriers making it easier for students to receive the support they need. Some barriers schools can help with may include transportation, eliminating time parents need to take off of work for appointments, help to get set up with services, and possibly funding depending on the district.
The well-being of children has been a primary focus of my career in health and mental health policy. It's through working on these issues at the national, state, and local levels that I developed the policy analysis and system improvement advocacy skills that I bring to the Coalition. Since being appointed by Governor Evers in 2019 to lead the Wisconsin Office of Children's Mental Health, I have had the privilege of collaborating with state and mental health leaders, youth with lived experience, and parent partners to improve the children's mental health system and highlight what we all can do to support the well-being of children.
School is where youth are. School is the easiest place for students to access mental health treatment (and, in fact, is where 75% of high school students access mental health treatment). School is a great place for us to teach mental health literacy and to experiment with innovative approaches to offering varying levels of mental health services to youth with different levels of need.
Favorite podcasts are: 1) 99% Invisible to learn the history of so many things that affect our lives today. 2) Ben Franklin's World to learn a more in-depth, true story of how our nation came into being (the stuff you didn't learn in school). 3) Trevor Noah's Ears Edition to hear his analysis of current political events and to have a much-needed laugh at the end of the day.
Project AWARE Consultant Wisconsin Department of Public Instruction
I oversee Wisconsin's Advancing Wellness and Resiliency in Education (AWARE) grant. This federal grant supports three Local Education Agencies in building school based mental health based on local needs.
I am an advocate as a professional and parent because I know the important role schools play in the lives of all students and the support they can provide for students struggling with mental health challenges.
The Trevor Project for their resources for youth and families AND those mental health reports.
A 20-year veteran in social services, Amanda Krzykowski has worked in roles focused on serving youth and families in the Milwaukee, Houston and Chicago area communities. In her current role as Director of Performance and Quality Improvement at Lutheran Social Services of Wisconsin and Upper Michigan (LSS), Amanda is responsible for developing, implementing and maintaining systems for measuring and reporting client outcomes and impact. Amanda works to promote and implement quality improvement through a race equity lens; using data to bring attention to inequities and biases within social service systems.
I believe all youth and families deserve quality mental health health services that are accessible. Schools are often the hub of of our communities. Schools touch the lives of our families from Kindergarten to 12th grade. Partnering with schools to provide quality mental health services provides support for schools and teachers while also reaching families in places they are already going and as a result improving access.
Go to podcast right now are In the ring with Hector Colon and Funny Because It's True.
The book I am reading right now is Caste The Origins of Our Discontent by Isabel Wilkerson
I am an LPC with 20+ years of experience. I specialize in child and adolescent therapies and had the great opportunity starting in 2015 to help build and shape the statewide, comprehensive school-based model of care used by Children's Wisconsin from the ground up. I currently oversee all SBMH programming in the Milwaukee area for our organization.
Comprehensive SBMH services have shown to create strong outcomes for students in the areas of academics, school engagement and social and emotional wellbeing. I believe that we are doing our best for kids and families when we are teaming together to address the social and emotional needs of schools and students on all tiers of support. Comprehensive SBMH approaches allow for the collaboration needed between schools and other partners to more seamlessly address needs on a continuum from whole school to individual child.
Lived Experience Representative Northern Wisconsin
I have worked as a clinical counselor, a school counselor, and a special education paraprofessional. I have also served on my local school board. I currently work with the Office of Children's Mental Health as a Lived Experience Parent Partner and occasionally present at conferences on the topic of how to support children with mental health needs and their families.
Kids spend more time at school than they do at home during a typical week. School staff are often the safe adult that a child chooses to build a relationship with, and research shows that having one supportive adult outside of the home is a significant protective factor for children considering suicide. Most schools do not have an acceptable student: counselor ratio, and many school counselors are taxed with administrative duties that detract from their ability to provide direct service to students. School counselors are amazing humans with finite capacity. This causes many children to either slip through the cracks or to seek clinical mental health services outside of the school setting. Many outside mental health providers have extensive waitlists, causing a significant delay in receiving services. Children in rural areas have the additional challenge of needing to travel a long time to an appointment, causing them to miss a significant portion of their school day every time that they have an appointment. If students are able to receive help in school and be met where they are, they would miss less time in the classroom and would also be able to get help faster.
Peer support is my go-to. There is no substitute for feeling that another person truly understands your situation because they have also lived through it. I made friends in a support group ten years ago that are still my best resource in many situations.